You are welcome here!
We are a small congregation with a big heart.
All are welcome to worship with us and to be a part of this community. God's GRACE is given for all, and this congregation is called to share Christ's love with all people. Not only are you welcome as a visitor, but you are welcome to come again and again. Please consider becoming a part of the Christ Lutheran Church community if you haven't already found a church home.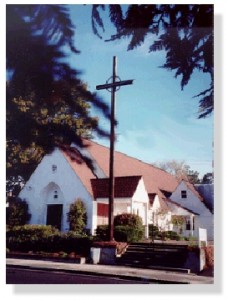 OUR CORE VALUES
We at Christ Lutheran Church are God's people nourished in Word & Sacrament, centered in prayer, faithful to worship that provides inspiring music, grace preaching, and a friendly, welcoming community with loving relationships for all people. We value learning, sharing the Gospel with others, and encouraging one another on the faith journey.
MISSION STATEMENT
God calls us to live and share the amazing love and grace of Jesus Christ with all people.
Christ Lutheran Church is a Reconciling in Christ congregation that seeks to welcome people from all walks of life, all backgrounds, all lifestyles, all family types, all gender identities and sexual orientations—all who are seeking a deeper relationship with our Lord Jesus Christ.